"Native Song" at Liberty Gardens Park
in North Miami, FL
It all started when…
Ernesto painted "Native Song" in Liberty Gardens Park for the city of North Miami. He teamed up with Before It's Too Late, a nonprofit climate action prototyping lab that uses augmented reality and virtual reality to raise awareness through technology and art.
The mural incorporates native plants and animals. It includes an American Goldfinch, a Summer Tanager, a Monarch butterfly, a Miami Blue butterfly, an Atala butterfly, bald cypress trees, bougainvillea and slash pine.
Before It's Too Late used augmented reality to help the mural come alive. Visit the park and check it out!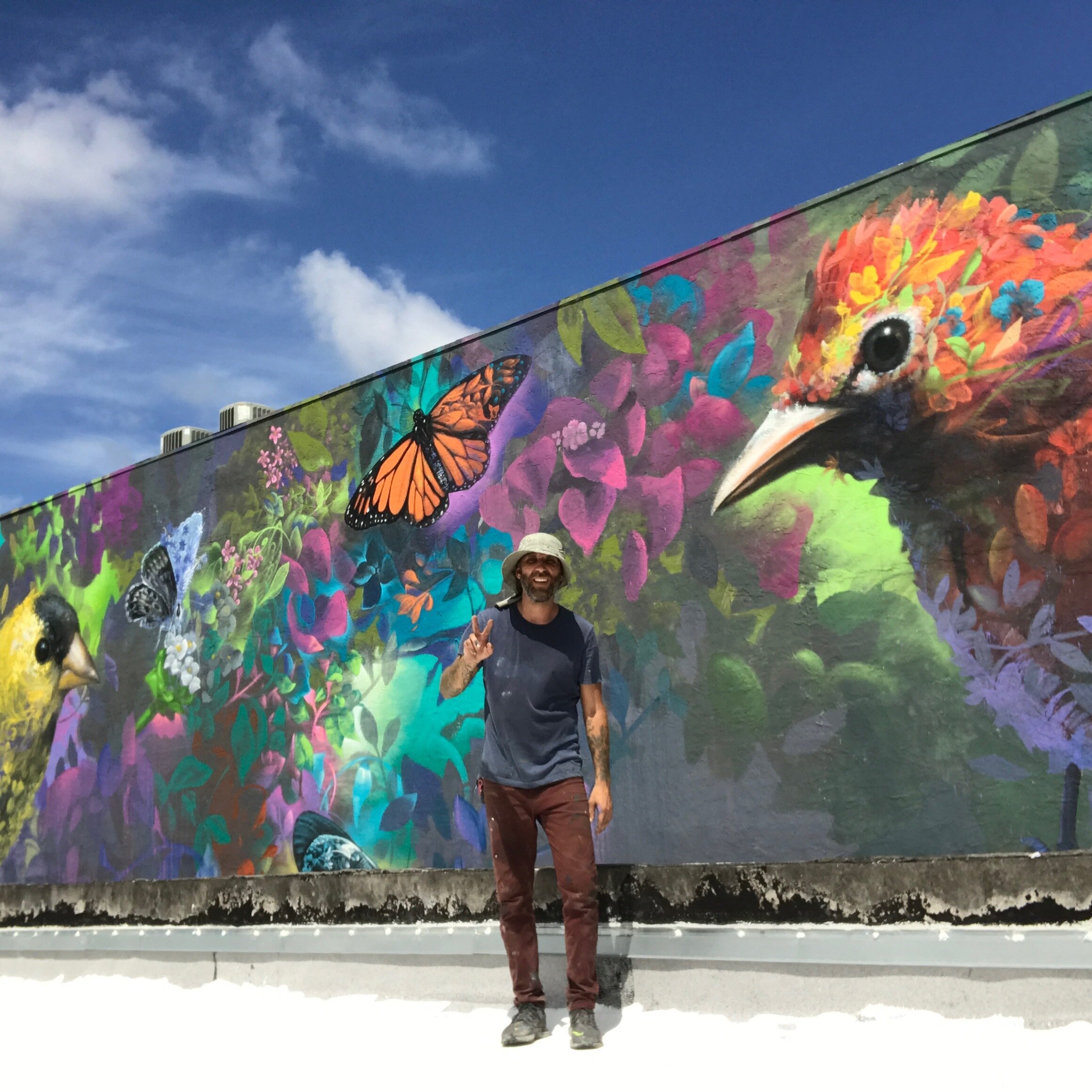 Visit "Native Song" when you're in North Miami, FL!